Schelling for coins: Student starts business to pay college tuition
Photo by Maddy Schell.
With a bouquet of poinsettias in both hands, twelve year old Maddy Schell walked up to a house that did not belong to her, with only one goal on her mind: to pay for her Camp Champions field trip – all on her own. With her dad's entrepreneurial skills embedded in her head, she knocked on the door with confidence.
"I kind of developed a knack for [selling], I did it so much it kind of became natural. I sold 260 poinsettias around my neighborhood, and made $3000 in sixth grade," Maddy Schell (11)  said. "I basically paid for my entire class's field trip."
Sixteen year old Schell no longer sells poinsettias. She has since opened up a business, MMS Photography, where she sells cards with her own pictures on it. The entirety of the proceeds going towards her future college tuition.
"I used to have a specific thing to fundraise for, like a class trip, but now I'm just doing it for college in general," Schell said.
Since the opening of her card business in the beginning of the year, Schell has been extremely successful. Maddy gets the majority of her profits from door-to-door selling. She goes neighborhood to neighborhood, making it a routine to sell her cards to anyone she meets. Local stores around Austin, including El Interior on West Lynn, have her cards up on displays to be sold. She has also recently opened an Etsy shop, titled Avant Card MMS, where she hopes to make sales soon.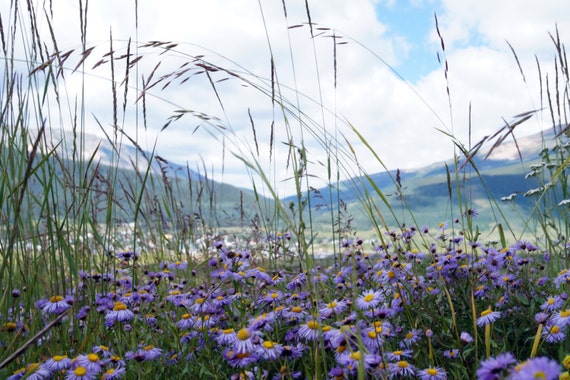 "I've only been doing this for two and a half weeks, and I've sold 1500 cards, which is pretty cool," Maddy said. "I've made over $5000 in the past two and a half weeks, which is really nice."
Schell has four photos for sale at the moment. She sells a five pack of cards for $20 with paper bag envelopes, all displaying her favorite photos she has taken. For her card sales, she opts for more colourful photos, as well as photos that she has taken around the world.
"I try to just choose colorful photos, and just ones that I like, because if I don't like them, I'm not going to be able to sell them," Maddy said.
She spends her weekends with her dad, going to the printers, packaging the cards, and selling them to strangers and neighbors alike. To her, this is the most time consuming aspect of her life.
"I consider this my job, even though I only work one or two days a week. I'll work 9-5, and sell cards all day long," Maddy said. "I don't know right now if I plan on getting an actual job, because this takes a lot of my time."
Maddy gets help from her father, who has helped with logistics as well as promoting her business. He helped her start up her shop, and taught her how to fundraise and sell things.
"So, if it wasn't for my dad, I can almost assure you that I would not be doing this," Maddy said.  "I appreciate him for his help, and his very strong will, he definitely has catalyzed everything I've done in this entire process."
Door-to-door selling has not only been how she has made most of her money, but it is also the way Schell has made connections with her customers. The majority of her customers are strangers, and knocking on their doors surprisingly makes for strong connections. She describes one customer in particular, one she had been selling to since the sixth grade. When Maddy went to her door to sell her cards, the customer turned her down, saying she was in the process of moving.
"She asked for my address, and she sent me a check for $300, and it was this woman that I've maybe spent twenty minutes with in my entire life from like, stopping by on her doorstep, and she wrote this sweet note, telling me she wanted to keep up with me and know where I go to college and what I do, and it was really cool to like realize people remember you, and what I've done."